Firstly you need to connect the earpiece to the headset. Firmly press the earpiece into the headband as illustrated below.

Next you need to connect the power adapter and audio cable (cable with the blue ribbon) to the dock. Please attach them as shown below.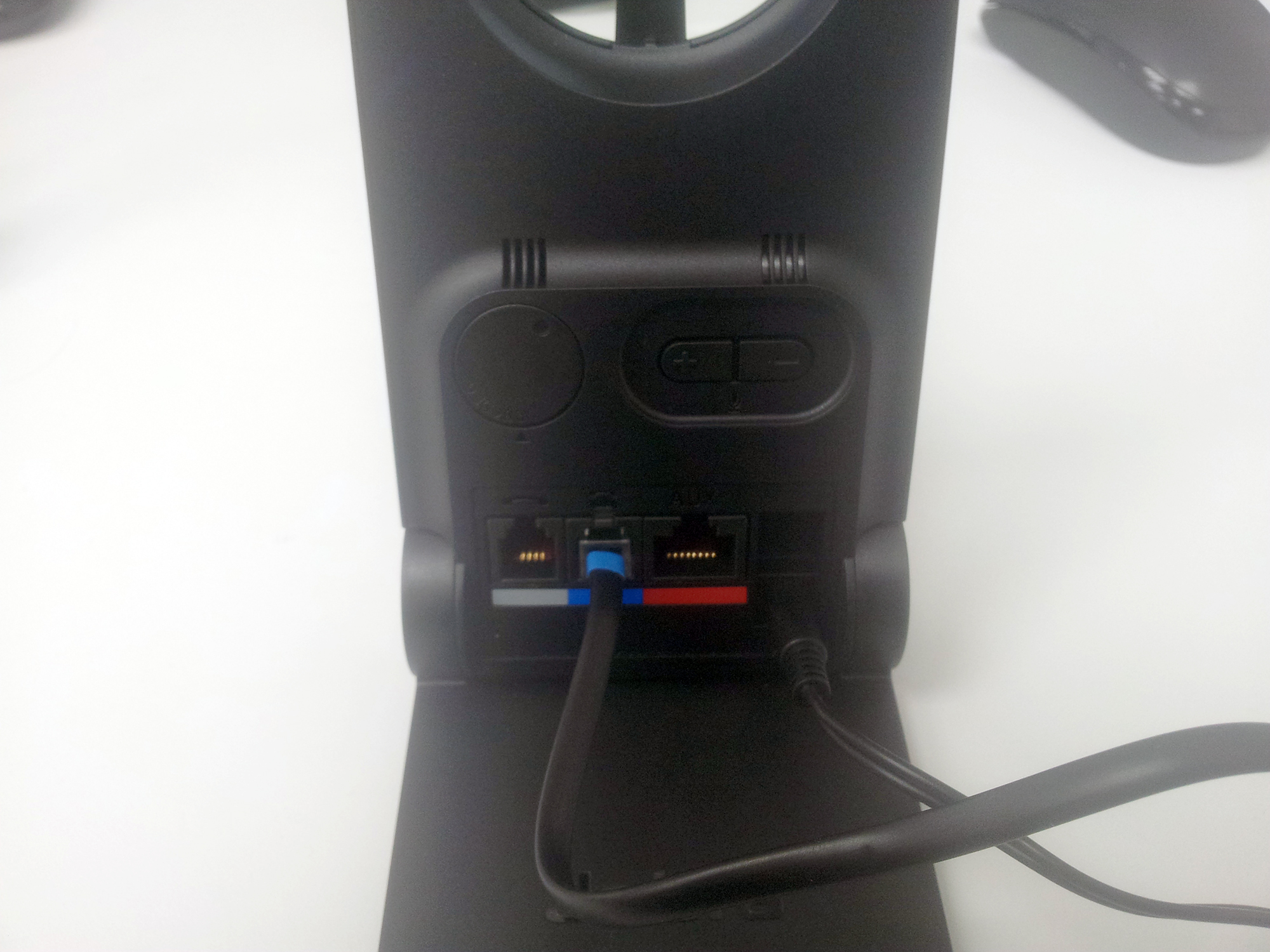 Finally you need to plug the other side of the blue audio cable into the adapter seen in the picture below. This adapter connects to the phones audio jack which you can also see below.